Sawdust is a kind of useful and econimic biomass raw material. It can be used to make biomass pellets and briquettes. You can buy sawdust pellet mill or briquettes making machine to make biomass fuel. Sawdust briquette is a kind of biomass fuel that can be used in our daily life or industrial production. Sawdust briquettes are made from waste sawdust that are produced during the wood manufacturing process. Usually, furniture factory, timber processing plant and small carpentry workshop would produce a mass of sawdust. Buying the professional sawdust briquette machine to turn these waste sawdust into biomass briquette has been a bright investment project. (Read more: Customized Biomass Pellet Mill >>)


Start Sawdust Briquette Business
Screw Sawdust Briquette Machine for Sales
ABC Machinery newly developed screw briquette press that can efficiently turn sawdust into briquettes after nearly six years design and research. The sawdust briquettes produced by our equipment has high density, small size and good flammability, can be good fuel to replace firewood and coal. It is designed with screw shaft, inner former, heating and lubricating system. So, the briquetting process and quality of final briquettes are greatly improved. And the biomass briquette machine price is not expensive. And almost small scale business can afford it.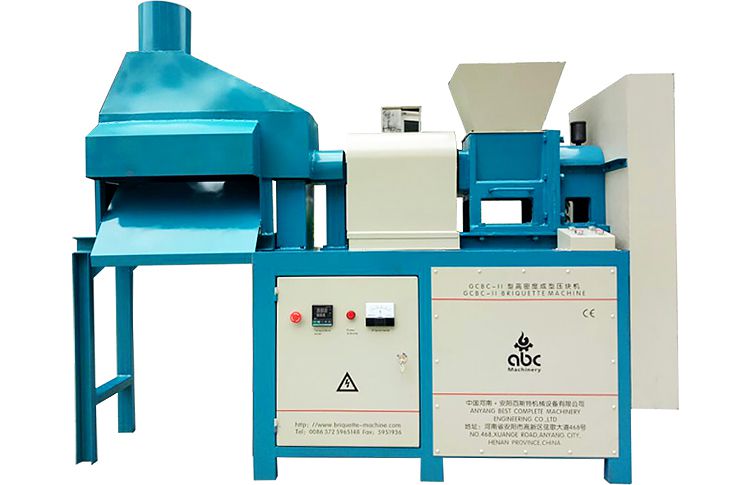 Sawdust Briquette Machine for Sale
Technical Data of Sawdust Briquette Machine
| Model | GCBC-I | GCBC-II | GCBC-IIA |
| --- | --- | --- | --- |
| Capacity | 180-250 kg/h | 300-350 kg/h | 250-300 kg/h |
| Size of Briquettes | 50*50mm*L480 mm | 60*60mm*L500 mm | 50*50mm*L480 mm |
| Main Power | 15 kw | 18.5 kw | 18.5 kw |
| Weight | 800 kg | 1000 kg | 700 kg |
| Dimension | 2700*600*1600 mm | 2700*600*1600 mm | 2600*600*1600 mm |
Note: above is our hot sale sawdust briquette machine and they can be used alone or chose to setup complete briquette plant with other necessary equipment. For detailed machine parameters and price list, please just feel free to contact us anytime!

Why Choose Our Screw Press Machine for Sawdust Briquetting Making Business?
The sawdust briquettes made by our screw press machine are in quadrilateral or hexagon shapes that have a hollow structure, which allows efficient burning and charcoal briquetting.
The screw press machine can be used to process a very wide range of biomass materials into biomass briquettes, not only sawdust. Raw materials include: wood branches, wood chips, wood bricks, rice husk, coffee husk, sunflower shells, cotton stalks, peanut shells, bagasse, etc.

If you are interested in biomass briquetting business or making briquettes for your own use, it can be a BEST choice.
Setup Cost-effective Sawdust Briquetting Plant
The sawdust is first crushed into smallest particles (within 10 mm) and dried in the drying machine. Then it will be conveyed into the sawdust briquette press for briquetting process. To produce charcoal briquettes, carbonization equipment is required.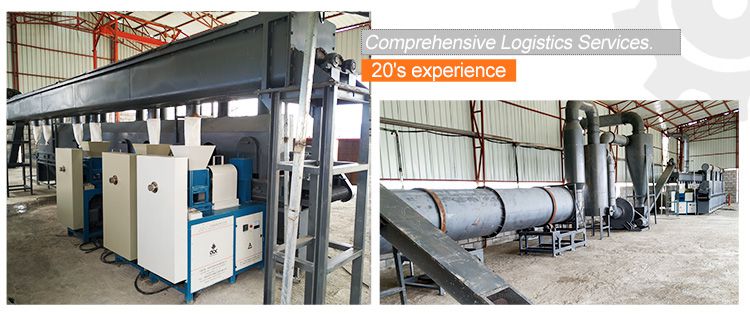 Seup Sawdust Briquette Making Plant
Complete Sawdust Briquette Production Process: Crushing ⇒ Drying ⇒ Briquetting ⇒ Carbonation (for Charcoal)
ABC Machinery offers complete solutions for biomass briquetting, including raw material test, equipment selection, factory design, project evaluation, onsite installation and commissioning, operation training, etc. In addition, we serve to help customers improve the cost performance and gain profits quickly.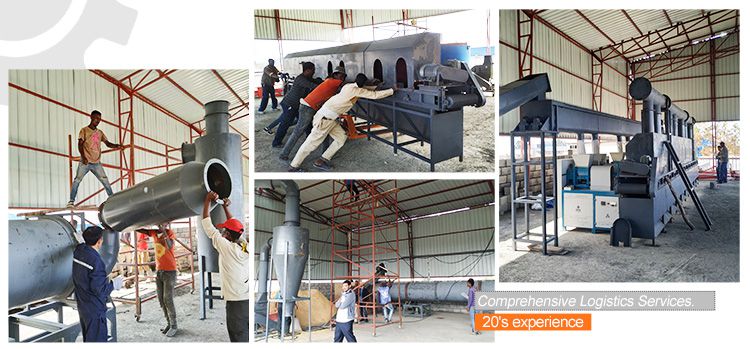 Sawdust Briquette Machine Project
Buy Sawdust Briquette Press to Make High Density Sawdust Briquettes
Setup sawdust briquette machine to make charcoal – buy high quality sawdust briquette press for biomass briquette making: Hot sale sawdust briquette press offered by biomass briquette machine manufacturer or supplier, guide on process of sawdust charcoal briquettes production and how to start sawdust briquettes making business with limited cost in Tanzania, Egypt, Morocco, Ghana, South Korea, et