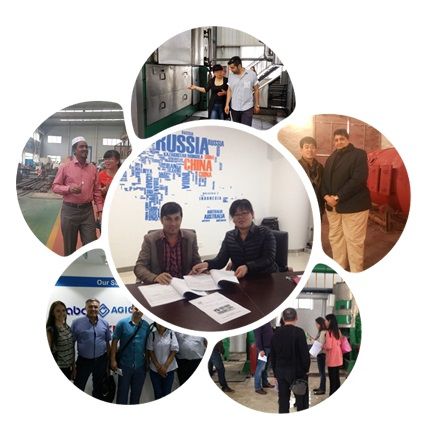 Buy premium sunflower oil extracting machine from reliable oil extraction machinery supplier - ABC Machinery, who dedicated to manufacturing and exporting high quality vegetable seed oil equipmetnt and full sunflower oil extracting line at most competitive prices.
---
About Sunflower Oil
People use Sunflower oil as a frying oil, or they can also use it as an emollient in cosmetic formulations. Argentina, Ukraine, and Russia are the most important producers of Sunflower oil these days. Sunflower oil is very good for skins of all types because it contains vitamin E. in fact, there is a huge demand for Sunflower oil these days, and hybrid sunflowers have been developed to meet this demand as well. However, you should not leave your Sunflower oil in iust any place, as this substance is prone to degradation by light, air, and heat. People can extract sunflower oil by means of expeller pressing or chemical solvents.

Make Cooking Oil from Sunflower Seeds
To make sunflower oil more suitable for the important task of high-temperature cooking, people tend to refine this oil through de-gumming, bleaching, and neutralization (oil refining plant). If you want to keep your sunflower oil with the original nutrient content, color, and flavor, you should leave it unrefined. You can see that sunflower oil is used in many Eastern European countries as a traditional salad dressing. In fact, potato chips commonly contain Sunflower oil in important quantities, and Sunflower oil is also common in many types of snack foods today.
Sunflower Oil Extracting Process
We can supply both mini and small scale, medium scale and industrial full oil extracting unit. Feel free to contact us for detailed information and latest cost of our machinery.


Small Mechanical Oil Extracting Unit for Sale


Full Scale Oil Milling Plant
The main machienry of oil pressing is sunflower oil press. This process will use the screw to drive the ram up and down. You can use a wheel or a handle to drive the screw shaft. A coarse screw is used to covert the important rotation of a drive-wheel or handles into a downward movement that will produce greater force. You might also see many balls incorporated into an overhead handle. To aid the screw press to keep the momentum, the weights are used. These weights also use help the machine keep the thrust of this tool so the user can operate this machine easier.


Edible Seed Oil Refinery Line
This process consists of transferring one solute containing a feed solution to any other solvent (Solvent Extraction Machinery). The name of the solvent, enriched in this solute, is extracted. The raffinate is the name of the feed solution depleted in this solute. Solvent extraction is also known as partitioning and liquid-liquid extraction. This method will separate compounds, and this will be done taking into consideration their relative solubilities in 2 different immiscible liquids. These liquids tend to be an organic solvent or water. This process is truly an extraction of any substance from just one liquid right into a different liquid phase.
Market of Sunflower Oil Extraction
The international market for sunflower production is hot, as 34% to 56% of Sunflower oil product in America was exported in the past 5 years.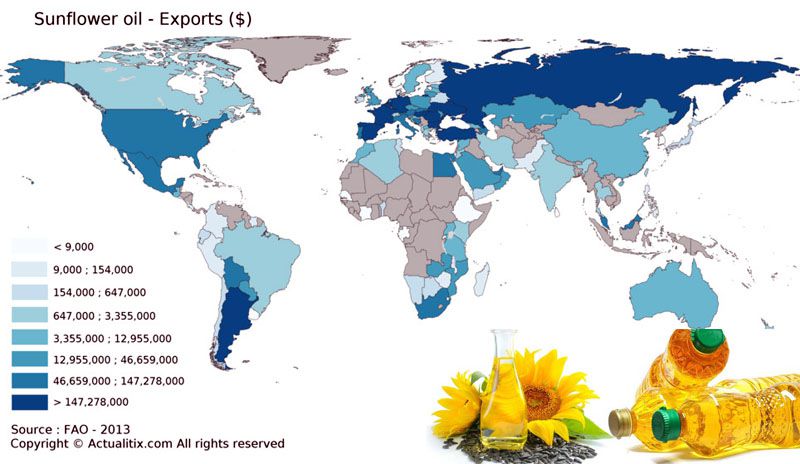 Most of Sunflower oils exported were shipped as any crude oil. In fact, refined Sunflower oil represents most of these exports, and this percentage continues to increase over time. This increase is just expected to make refined Sunflower oil reach 80% of the Sunflower oil's total sales in the international markets in the future years. In fact, NuSun Sunflower oil is expected to represent up to 30% of the total sales of Sunflower oil produced in the States.
Dear Sir, we urgently need a complete sunflower oil refinery capacity 20 ton/day, we import refined oil from Ukrai our government decided to impose duty charges on refined oilso we have refine our oil in order to meet the competition, the oil will be imported from ukain already filtered and dewaxed, see att, crude oil analysis, so please quote for a complete and turnkey project, also we wish to use the soap stock to make soap bar in order to save on the refining cost so if you can also provide a small plant will appreciate it best.
Dear, Thanks for your enquiry to our products. As for your request, the crude oil isfiltered and winterized already, so just refining will be enough for cooking oil. which includes degumming, deacidification,decoloring and deodorization process.However, there's two kind of refinery system for you choice, batch type and semi-continous refiney, which do you prefer? besides, what's your current business, do you have steam boiler yourself? As this refinery will need steam boiler also.As for using soapstock to make soap, it's all big scale equipments, the investment is even higher than refinery equipments.Will try to find some small soap making plant if you confirm the refinery project later.