This small groundnut oil extractor assembly unit can also be called small oil processing plant. It is multifunction oil extracting equipment group which can not only be used to produce high quality edible ground nut oil, but also can used to process many kinds of vegetable oil seeds (ground nut, soybean, sunflower seeds, pumpkin seeds, canola, mustard seeds, etc).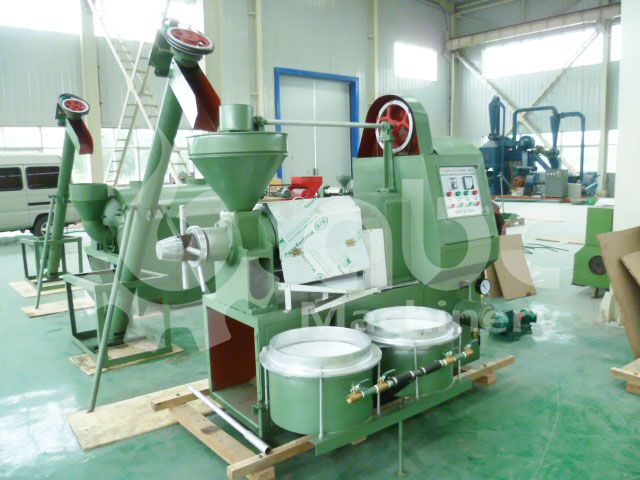 Mini Oil Mill Plant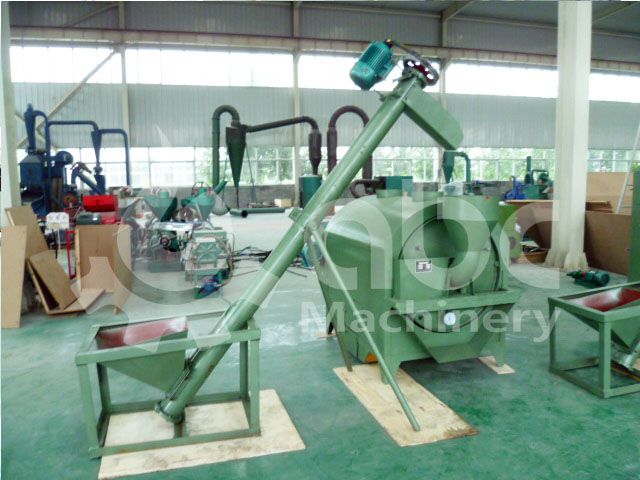 Conveyor and Cooker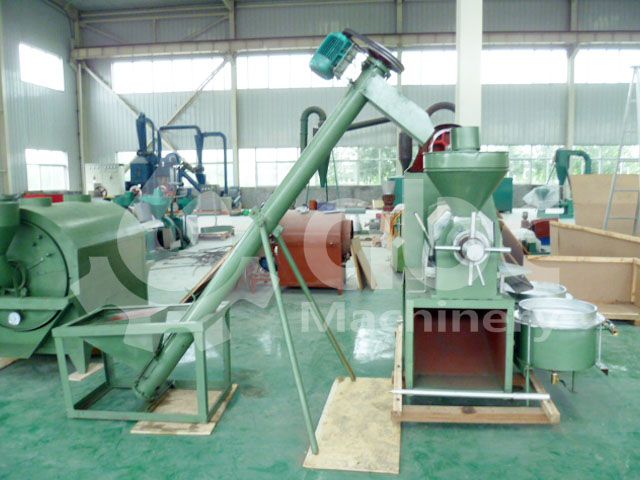 Conveyor and Oil Extractor Machine (Screw Oil Expeller)

It works like this: driven fully mechanical driven system, it can realize continuous oil extraction with easier operation and higher oil yield rate. It has all the advantages that modern small sized oil line should have, such as low cost, fewer land space, wide application and labor saving. If you are planning for a mini oil extracting business or factory, this small plant seed oil extractor assembly unit is absolutely your best choice!
| Model | Capacity(T/24H) | Power(KW) | Dimensions(MM) | Weight(KG) |
| --- | --- | --- | --- | --- |
| | 2-3 | 5.5+0.75 | 1860*670*1680 | 780 |
| | 5 | 7.5+1.5 | 2250*890*1820 | 900 |
| | 5 | 7.5+1.1 | 2270*750*1820 | 900 |
| | 6 | 15+1.1 | 2280*890*1775 | 1000 |
| | 10 | 18.5+1.5 | 2350*810*2000 | 1000 |
Please where can i buy your groundnut extraction mechine in Nigeria and what is the cost implication.
We are the manufacture. It's better to buy from us directly. It's very easy for us to help you if you need the spare parts or has problem in the future.
kindly send me the cost of 10 tons per day vegetable oil expeller to be suupplied to Nigeria.
Glad to get your message.
Could you please inform the oilseed is? The capacity 10 tons per day based on 8 hours or 24 hours? Then advise you the suitable machine type and price details.
Can you please send me the design and the machinery of the vegetable oil extraction plant of medium size.am in Botswana.
Thanks for your attention to our vegetable oil plant.
Could you please inform the oilseed is? The capacity(kg/h) you need is?
We want to send you request about Equipment for the extraction of vegetable oil, production 30 ton per day (8 hours) if you don't mind please send us your company's email to our e-mail **********up@mail.ru, We need whole line for production oil,mainly we will Use cotton seeds and sunflower seeds.
Thank you very much in advance.
Regarding to the capacity: For the project we usually design according 24 hours.
Because 1: The whole factory needs big power. So we can not stop it too often.
2: The machine needs time to pre-heat. If we stop it too often. Then every time we need time to preheat it.
Pls kindly send me a breakdown of this vegetable oil manufacturing unit.
1) How it works
2) How much it cost
3) Durability
4) Where and how one can get it
5) Installation and operations
Thanks in anticipation
Thanks for your attention to our vegetable oil extractor assembly unit.

Following is the answers for your question:
1) How it works----First we confirm the oil production line process technology then we can send you video.
2) How much it cost----It depends on the oilseed and the capacity. Could you please inform the oilseed is? Different oilseed the process technology is different. Also the capacity(kg/h) you need is? Then design you the oil production line.
3) Durability-----There is no damage to the machine normally. We just need change the spare parts.
4) Where and how one can get it-----The plant will be stted up in? You can import from us.
5) Installation and operations-----Will send you the instructions. The main part will send you video.
I need to know the cost of the small oil extractor machine for the mini industry i intend to set up.
Kindly furnish me with the processing capacity and specification of the machine too.
Waiting to get your feedback soon as well as the cost.
Thanks for your attention to our product.
In order to supply you the specification of oil mill plant. Could you pleae inform the following information:

1: The oil seed is? ------ Some oil seed needs special pretreatment technology.
2: The capcity: The smallest is: 1 ton per 24 hours. Could you inform us your need accoridng your oil seed situation.
After we confirmed the machine you need then we can supply the detailed quotation.