Lately, a small scale wheat flour machine set was exported to Chile. This equipment set is the best choice for small flour mill. This small sized wheat flour machine set can process 10 tons wheat per day. It includes these machinery: a combined cleaning machine for removing impurities such as straw, stone, dust. The screen section includes 1 unit of screening machine, 1 unit of scourer, 2 units of stoning machine and 1 unit of dampering machine. The wheat milling section adopts 2 units of 6FY-35 style wheat flour machines, 1 air filter set and 3 reel separator sets.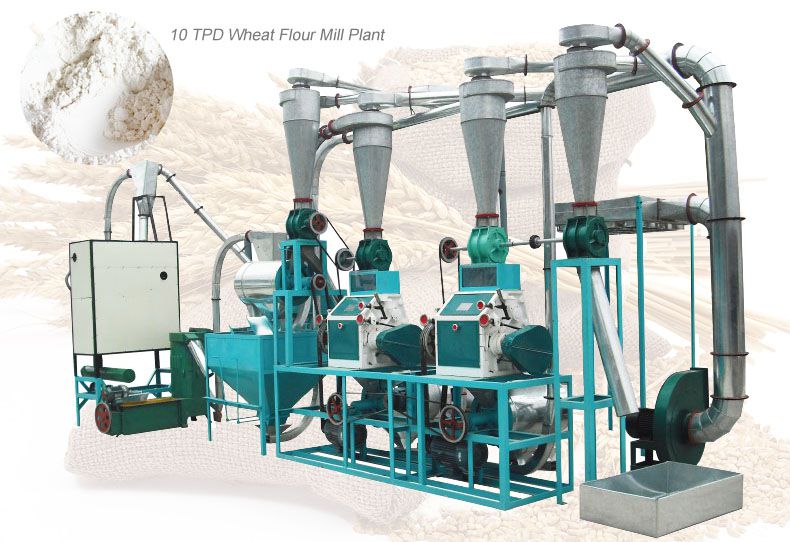 Technical Parameters of The Wheat Flour Machine
Capacity: 10 ton per day;
Dimensions: 6600 x 3800 x 3500 mm;
Power Consumption: 25 kW;
Voltage: 380V-50HZ-3 phase;
The final flour can be modified to various market requirements including F1, F2 and standard flour.
Wheat Flour Mill Machine Packing and Loading
The following photos are about the goods packing and loading.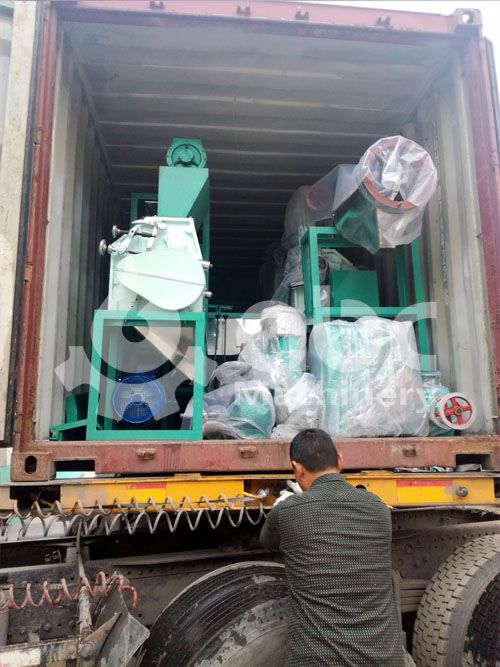 Flour Milling Machines
being In Container 01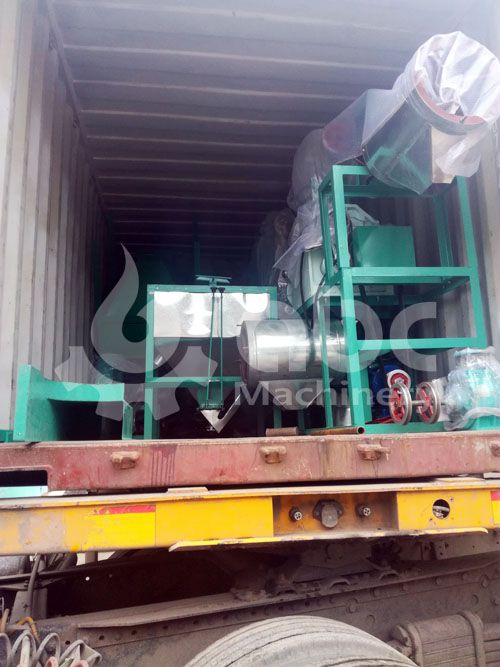 Machines being In Container 02
---

Don't hesitate to get in touch with us if you want to new the cost of setting up a small flour milling factory. Tell us your raw material info and requirements on final flour products, then we can offer customized plan with detailed equipment and cost.
Features of 10TPD small wheat flour Machine Set
Low investment.
Compacted structure design and elegant appearance.
Life span is improved to at least 25 years.
Easy installation and operation (All can be don't be watching our video tour)
Produced wheat flour is featured of high quality.
High quality flour and very low investment.
If you are planning to start a small scale wheat flour producing factory, this small flour mill plant should be your first choice. Let us know your requirements and customized the wheat flour machine based on your needs. Please feel welcomed to contact us for more details.