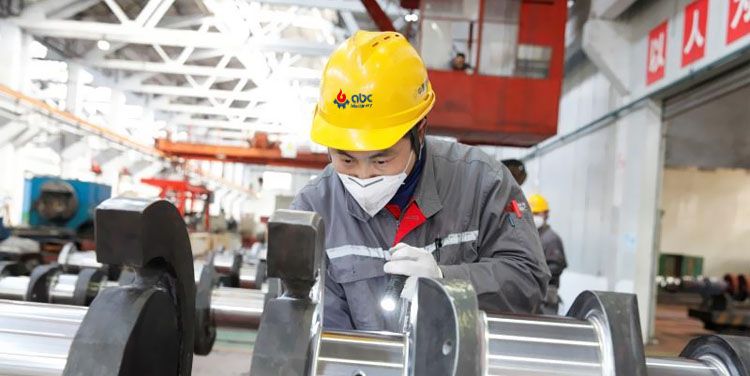 After these days of fighting the Coronavirus. The situation of epidemic prevention and control in China has been developing positively. Till today it has been no new cases for 11 days in our city - Anyang, Henan. And glad to report it that No one in our company has been infected. On the basis of health monitoring, more and more industries have resumed production. Over 80 per cent of China's ] industrial enterprises have resumed production, according to the state assets oversight agency. Our factory has also restarted producing today!


Our Factory has Return to Normal Production
Under the strict requirements of epidemic prevention, ABC Machinery will gradually improve the production efficiency and timely meet the supply demand of the market. The company has prepared disinfectants and lotions for everyone to use at any time. The workshop will be disinfected every day. At the same time, all staff must wear masks at all times, take temperature tests three times a day to and monitor their physical condition.
We will comply with the requirements for the resumption of work and ensure that there are plans for production, stocks of epidemic prevention materials and supplies for production. On the premise of ensuring the safety and health of employees, speed up production to ensure timely delivery of orders!


Donated Medical Supplies
In the medical and epidemic prevention material under the condition of abnormal tension, ABC Machinery has positively donated tens of thousands yuan and Medical supplies includes 60 sets of protective clothing, 100 medical goggles, 240 bottles of 500ml medical alcohol, 20 barrels of 2500ml medical alcohol.