One of our client from Russian who have bought a set of pea starch extraction machine came to our factory to check the manufacturing process of the equipment. Besides, we also made a further communication on dryer machine by the way. The manufacturing production is almost done. After polishing treatment, they can be packaged and delivered to Russia.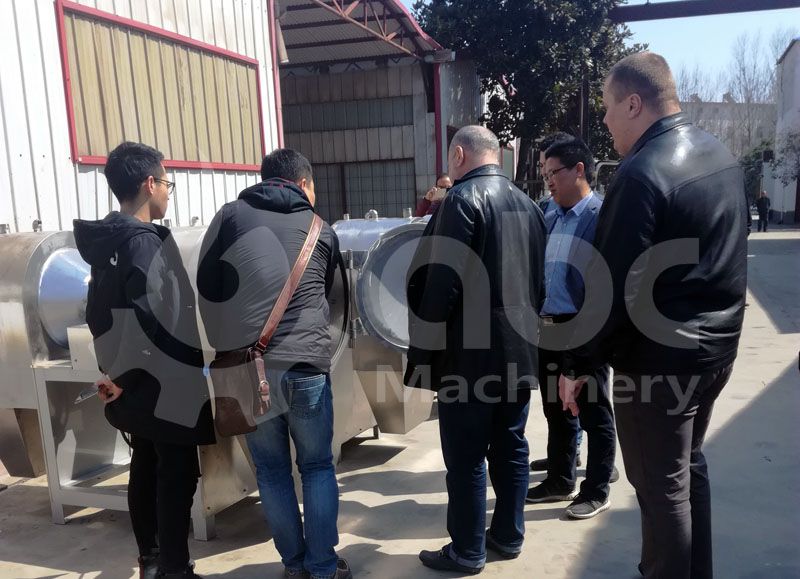 During the visiting, the clients also consulted about the pea protein extraction and drying process. Our engineer Ms. Yang all made detailed explanation and illustration.
Pea Starch Extraction Machine Details
The following photos show the details of some machinery included in the 20 ton per day Pea Starch Processing Plant.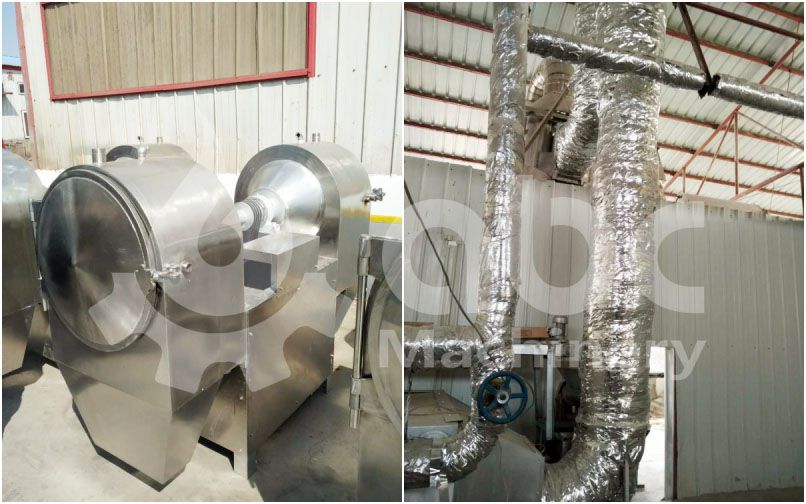 Centrifugal Screen (left) & The Dryer Pipeline (right)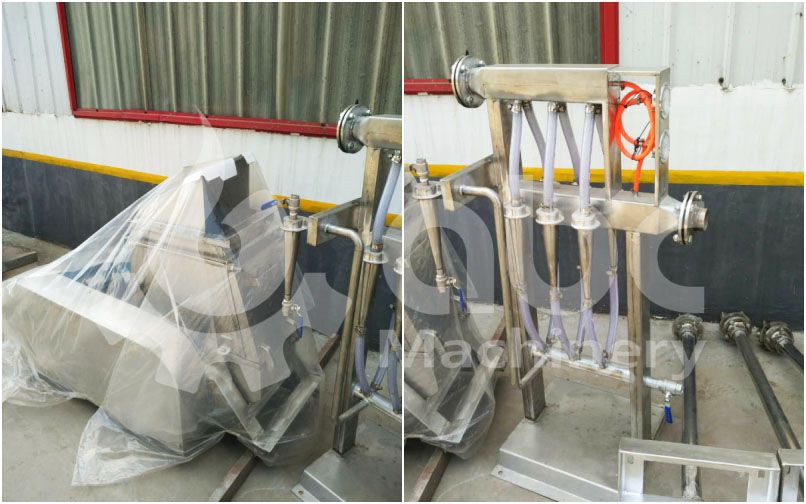 Crusher (left) & Sand Remover (right)

If you are interested in knowing more about the starch extracting process or needs more details of pea starch making equipments, feel free to contact us.