Lately, a team of ABC Machinery went to Tunisia, Africa for market research, espacially the field of grain processing, oil extraction and feed prodcution. We also visited our clients in the country during the business trip.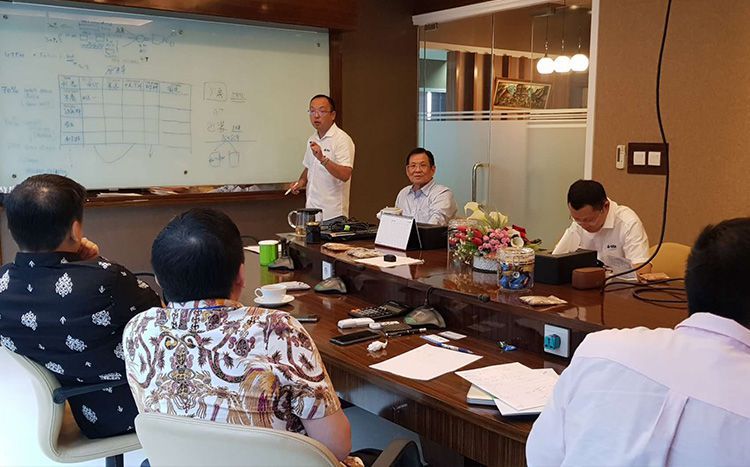 Business Discussion with our Clients in Acrica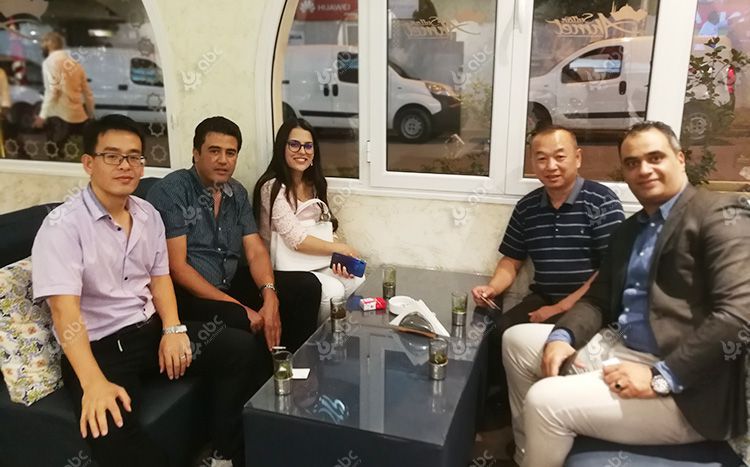 Discuss on Cereals & Oils Production Project Plan
If you are planning to invest in flour milling, oilseeds extraction or feed processing plant in Africa. Welcome to contact us! ABC Machinery is a professinal engineering company who are specialized on turnkey project solution of grain and oil processing. We can help you from customized business plan, factory layout design, equipment manufacturing, factory construction and onsite installation and commissioning of the whole production line, o peration training and production instruction.
(Read more about grain processing equipment, and edible oil extraction, animal feed manufacturing plant.)

Compared with the rest of North Africa, agriculture is a relatively small part of Tunisia's economy, accounting for just 16% of the country's labor force and 12% of its GDP, with annual growth of about 2%. Despite the growing prominence of large agricultural companies, the sector remains politically sensitive and tightly regulated. Due to historical and geographical reasons, the EU has a great influence on Tunisia's agricultural policy. Tunisia also maintains significant market control throughout the agricultural value chain which to some extent limits growth and investment opportunities. However, there are still huge business opportunities in Tunisia local agriculture and agro-processing industry, including animal feed processing sector, vegetable oil production sector and other grain processing sectors. The GOT offers tax incentives of up to 50% under the 2016 Investment Law to encourage acquisition of agricultural equipment. Here is a brief report of Grain and Oil Market Analysis and Research.
Grain & Oil Production Business Prospect in Tunisia, Africa

Vegetable Oil Extraction Business
In recent years, more and more people in Tunisia demands health vegetable oil products. Tunisia boasts great production in olive oil, which has been a prominent sector in the its economy. However, other vegetable oils, such as soybean oil, rapeseed oil, sunflower oils and more, still rely on the imports. Therefore, the Ministry of Agriculture encourages oil crops planting, like rapeseed, sunflower, to diversify its vegetable oil production. Soybean, one of the most important oilseeds globally, also plays an important role in Tunisia edible oil processing industry, as well as the animal feed processing industry. Tunisia's trade policy supports oilseeds than the meal. Soybean can be used to extract oils and left the soybean meal for animal feed making or other uses. Therefore, starting soybean oil mill plant is great choice to optimize its value in Tunisia's agriculture industry.
Grain Processing Business
Wheat and barley are the two most important crops in Tunisia grain processing industry. According to a study, the wheat production of Tunisia is 912,000 tons in 2015~2016, 1,000,000 tons in 2016~2017, and is expected to reach 1,200,000 tons in 2017~2018.
Availability of Grains in Tunisia in kton
Year
Source
Wheat
Corn
Barley
Soya
Sorghum
Oats
Triticale
Total
2013
Production
975
0
289
0
1
2
32
1299
Import
1486
867
821
467
6
0
0
3648
% import
60%
100%
74%
100%
84%
0%
0%
74%
2014
Production
1513
0
773
0
1
2
32
2320
Import
1665
1022
429
435
5
0
0
3555
% import
52%
100%
36%
100%
80%
0%
0%
61%
2015
Production
913
0
364
0
1
2
31
1311
Import
1949
1110
532
514
5
0
0
4111
% import
68%
100%
59%
100%
81%
0%
0%
76%
2016
Production
927
0
328
0
1
1
34
1290
Import
2142
1133
711
582
6
0
0
4574
% import
70%
100%
68%
100%
84%
0%
0%
78%
Availability of poteintial fodder products in Tunisia (FAOSTAT, UNCOMTRADE)
As for the barley production of Tunisia, it reduced to 773,000 tonnes in 2014~2015 to 366,000 tonnes in 2015~2016 and expected to down to 500,000 in 2017~2018. Wheat and barley play an important role in food production in Tunisia. However, Tunisia, which cannot feed itself, does not import corn as well as wheat and barley. The government aims to produce 2.7 million tonnes of grain a year, of which 1.5 million tonnes is durum wheat. As a result, it will reach the number necessary for self-sufficiency. Therefore, in order to encourage more individuals to invest more in the grain production sector, the government provides 25% subsidy to purchase the agricultural machinery, including wheat processing machine, corn processing plant, starch extraction, etc. Under such circumstance, investing on grain milling industry is also profitable.
Tunisia is strategically located in the heart of the southern Mediterranean coast and is an ideal platform for business with Europe, North Africa, and Sub-Saharan Africa. Tunisia provide great opportunities for you to start your own business there. Click here for more details of setting up flour mill >>
Animal Feed Production Business
The animal farming in Tunisia includes cattle, sheep and goats, poultry and more. Studies show that the region's animal feed processing industry is lack of professional training and facilities to improve the animal nutrition. By researching the Tunisian feed processing development, there has great opportunities to stimulate the feed production growth and improve the animal feed quality. (Read more about livestock feed manufacturing business >>)
The raw materials for Tunisia's feed formulation mainly include corn, soybeans, wheat, barley and DDGS and other grains and cultivated locally. A research from the 2018 Alltech Global Feed Survey implies there are about 350 feed processing mills across the country and produce 2.778 million tons per year. And, half of the produced feed goes to poultry farming sector. The animal feed production has increased to 39.1 million tons from 30.3 million tons, with a growth rate of 39.1%. And, the cost for pigs feed, layers feed and broilers feed is the highest compared with other animal feed.
There are many challenges in animal feed manufacturing in Tunisia, including unstable international grain price, low quality ingredients, manpower shortage, etc. But, the most biggest challenges is the lack of advanced animal feed processing equipment and investment capitals. It is sure that setting up animal feed mill plant in Tunisia can greatly improve its feed production efficiency and help farmers to reduce the feed cost, further gain profits form poultry farming, cattle farming and other animal farming. Through the integration and improvements, animal feed processing plant in Tunisia will capture the profits and expand its market share.